Don't Forget These 5 Beauty Products On Your Honeymoon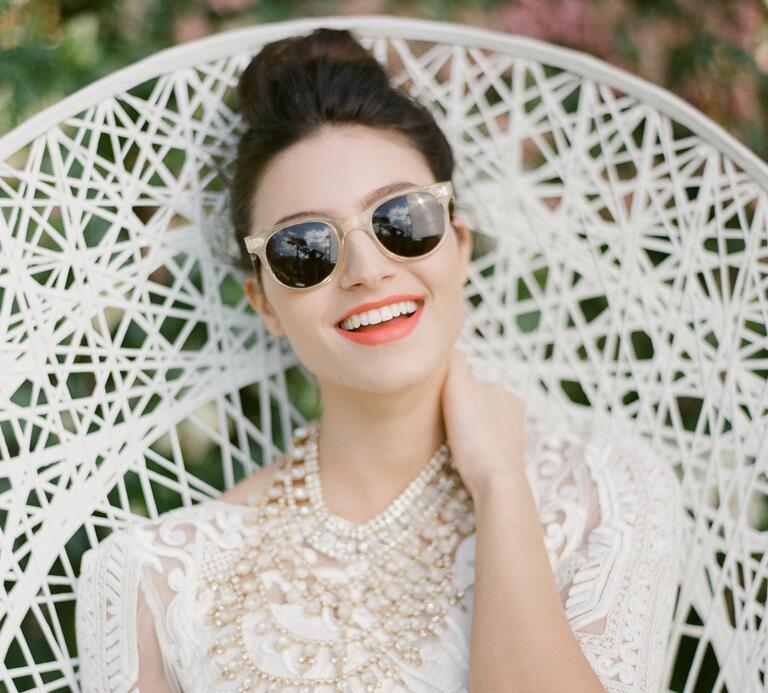 It's probably tempting to pack your entire beauty arsenal for your honeymoon. After all, frizzy hair and blotchy skin have no place on an amazing vacation! But, whether you're tanning on tropical beaches or backpacking across Europe, it only takes a few of the right products to keep you looking as refreshed as you feel.
Check out the 5 essential beauty products for every honeymoon below!
Sunblock

It may seem like an obvious choice, but you should protect your skin from damaging UVA/UB rays even if you aren't traveling to a tropical location. If you're hitting the beach, make sure you reapply every 80 minutes (and immediately after swimming) to keep from burning. Opt for an easy to use spray version to save yourself a messy hassle on the go.
Soothing Eye Cream

Tired eyes from a long flight are a surefire way to ruin honeymoon photos. Pack an eye cream especially for puffiness and dark circles to keep your eyes looking bright and refreshed. This one by Origins has a refreshing tingling sensation and fights bags and dark circles with caffeine from coffee bean, ginseng and magnolia extract.
BB Cream

Beauty Balms or BB Creams combine the benefits of moisturizer, sunblock, foundation, serum and primer in one easy step—it's no wonder they're all the rage. For a natural look, just smooth a dime-sized amount evenly over skin after cleansing. For heavier coverage, set with a pressed powder.
Lip Palette

In a perfect world, one shade of lipstick should carry you through your entire honeymoon. But, we know limiting your lip color options is never fun. A lip palette is sleek enough not to clutter your makeup bag, but still gives you a wide range of colors and textures to choose from. A neutral gloss will keep your lips moisturized on a long plane ride, while a more saturated red is perfect for a night on the town. Feeling creative? Mix colors to create your perfect shade.
Dry Shampoo

You may not have time to wash and style your hair between your daytime honeymoon adventures and dinner. Even if you've mastered the at-home blowout, a foolproof dry shampoo can save you a lot of time. This one from Klorane leaves hair bouncy and lasts for hours. To apply dry shampoo, spray 10 inches from your hair, focusing on the roots. Leave on for two minutes or so, then brush the powder through your hair. Pro tip: A little bit of this goes a long way, so use sparingly!
(Source: internet)